Are You Exposed to Radiation? How To Make Your Own Particle Detector (Less Than )
How to Detect Radiation in Water
Three Methods:
Testing for radiation in your water is a very scientific process, one you usually can't do in your home without sophisticated scientific equipment. Therefore, you typically need to buy a water testing kit and send water you collect off to a lab. Your home state or local government should have a public health website where you can order such a kit. Otherwise, you can hire someone to test your water, or if you're on city water, read the city's annual report on contaminants in the water.
Steps
Testing Your Well Water with a Testing Kit
Find your state department for public health.

Water testing is generally under the public health department. Use an online search tool to find your state's public health website, or simply search for "[enter state name] radiation water testing site:.gov." This search will bring up only government sites due to the "site:.gov" tag.

For instance, you could search for the following: Maine radiation water testing site:.gov
Check to see if your state offers tests for radiation in the water. They will often check for radium or uranium, for instance.

Obtain a testing kit from your health department.

Many states will let you order testing kits online from the public health website. In other cases, you may need to pick one up at your local health department. It should come with the bottles you need to collect your sample.

You can also buy a kit from a state-certified facility, typically listed on the state's public health website.
Make sure to buy a kit that includes radiation testing.

Follow the kit's directions for where you collect the water.

Typically, you'll pick the tap closest to the storage tank for your well. You want to collect water directly from your well.

Other facilities may prefer you use the water at your kitchen sink or may ask you to take samples from different areas in your house.

Take the aerator or strainer off the faucet.

The aerator is the cap on the tip of your faucet where the water comes out. It should twist off, so that the water you're testing is only contaminated by your well and pipes, not your faucet.

You may need to use pliers to twist it off.
If you're also testing for bacteria, you can decontaminate your faucet by dipping the end in bleach or rubbing alcohol once you take the aerator off.

Let the water run for 15 minutes.

The water should come directly from your well, not your storage tank. Running the faucet for this long ensures you have drained the tank before taking a sample.

Wash your hands while the water is running.

Fill the bottles.

Place the bottles on a clean paper towel. Open 1 bottle, being careful not to touch the inside of the cap or bottle with your fingers. Fill the bottle to the line indicated in the kit, but don't let it overflow. Put the cap back on the bottle.

Do not rinse the bottles, even if they look powdery inside. The powder is necessary for the test.
Place the bottles back in the box they arrived in.

Fill out any forms that came with your kit.

You will need to fill in information like the date and time you took the collection, your location, and whether you chlorinate your water. Put the form in the box with the rest of the kit.

Shut the kit, and seal it up with tape. You may need to put it in another bag or box to mail, depending on the kit.

Send or take your kit into the facility.Often, you can mail your test back in, depending on your preference. Keep in mind that if you're also doing a bacterial test, the water needs to be tested within 30 hours of you collecting it.

Wait for your results to be mailed to you.

Once you send your kit back in, your results should be mailed back to you. The length of time it takes is determined by your state agency, but it should be listed somewhere on the kit.

If you don't understand your results, call your state agency, as they have people who can help you.
Hiring a Professional to Test Your Water
Find professionals in your area.

The main companies who will test your water are ones offering water treatment services like home filters. Ask for recommendations from friends or search for local companies online to find a company who will test your water.

For instance, you might search for "water testing companies in Denver" or "radiation water testing in San Francisco."
Some state websites also have lists of professionals who will come test your water.

Compare prices on water testing.

The good news is that many companies that offer water treatment services will test your water for free. That's because they want to set you up with filtration services with them, which of course you would need to pay for. However, many companies will not require you to buy anything.

Always ask about hidden fees, though. For instance, some companies may test your water, but then charge you to provide an in-depth analysis.
Similarly, some companies may provide a free in-home water test but then charge you to have your water tested in a lab. Radiation testing typically needs to be done in a lab, so ask if that test is included in the free consultation.
Also, ask about any obligations you have to buy from the company once you receive your water test.

Expect to wait a couple of days for your results.

Because radiation testing is typically done in the lab, you'll need to wait for the water to be sent to the lab and tested. That could take a couple of days, depending on what the lab is testing for.

Basically, they're sending the water to one of the same labs you would send it to if you were collecting it yourself.

Be ready for the sales pitch at the end.

Most companies who will test water in your home will also be selling something else. Once they give you your results, they'll also want you to buy products to fix the problems they found. If you asked ahead of time, you should know whether you're obligated to buy anything or not.

Don't be afraid to take a few days to think about their products or comparison shop with other companies.
Checking Radiation Levels in City Water
Use the CDC's website to find your Consumer Confidence Report (CCR).

To find your report, you can look it up through the CDC's website at . You must enter your state, and you can also enter your city and/or your water system name to narrow it down. Click on the link provided in the search results for your city.

Most cities and towns who supply public water are required to test it regularly. Each year on July 1, they must present this report to the citizens, either through the mail or by email. However, you can also look it up any time of year.
Keep in mind, these reports only apply if you have city tap water in your home, not well water.
If you live in an apartment, ask your landlord if they received the report.

Look for the CCR on your city's website if you can't find it at the CDC.Typically, the report will be listed on your city's water page. If you can't find it there, try doing a search for "water report" in the search box at the top of the page, if your city's website has a search box. Pick the most recent report in the search results.

Call your water supplier for a report.

If you still can't find your CCR, find the number for your water supplier. Usually, the number will be on your water bill, but you should also be able to find it on your city's website.

Request that a report be sent to you.

Look for the "radiological" section.

Usually, the radiation levels will be listed under "radiological." The main tests are gross alpha, gross beta, radium 226 and 228, and uranium. It will give you the ideal goal (0 for radioactivity) and the highest acceptable level for each one. Then it will list the ranges detected in your local drinking water.

Keep in mind that your local tap water is required to meet federal standards, meaning the report should show your radiation levels are below the highest acceptable level.

Visit the Environmental Working Group's website for a comparison.

This website/app takes the data from cities across the country and makes comparisons. You put in your city information, and then it will show you what contaminants are higher in your city's tap water than in other parts of the United States.

You can find the website at .
Keep in mind that the site will only show radiological contaminants for your area if they are higher than the national average.
Video: Radiation kitchen water test: June 2, 2016 Watertown, South Dakota
How to Detect Radiation in Water images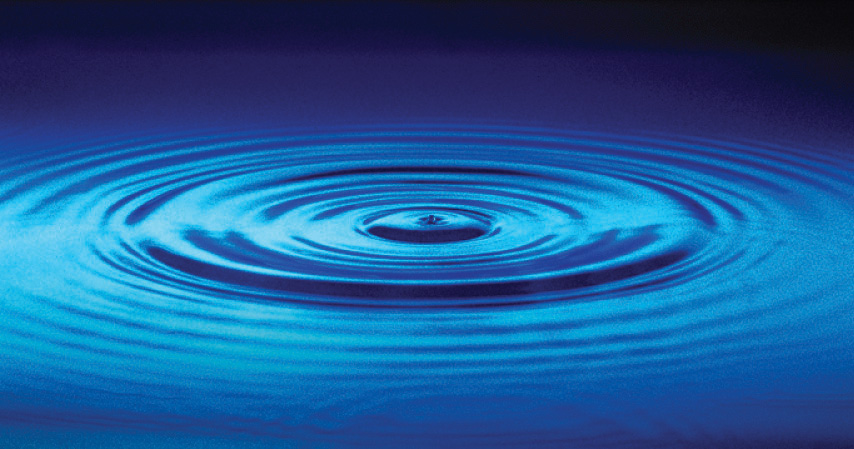 2019 year - How to Detect Radiation in Water pictures
How to Detect Radiation in Water advise photo
How to Detect Radiation in Water photo
How to Detect Radiation in Water new pictures
pictures How to Detect Radiation in Water
Watch How to Detect Radiation in Water video
Communication on this topic: How to Detect Radiation in Water, how-to-detect-radiation-in-water/ , how-to-detect-radiation-in-water/
Related News
How to Buy Washing Machines
Cancer Scared Me Into Treating My Body Better — And I Lost Almost 150 Pounds in the Process
Woman gives birth to octuplets
GTST-acteurs in Expeditie Robinson: deze inwoners van Meerdijk deden ooit mee aan het reality programma
Karen Andersons Moroccan Shrimp with Rice
5 Ways To Naturally Boost Your Serotonin Levels If Youre Down In The Dumps
You'll Never Guess What Maxim' Is Accused of PhotoshoppingNow
Black Tulle DIY Bow Heels To Make A Statement
Other Dravet Syndrome Therapies
How to Make Mosaic Stepping Stones
The Weighted Step Up Builds Leg Strength and Power
What Are Hot Pants and Do They Help You Lose Weight
How to Go Vegan: 10 Tips From Deliciously Ella
How to Make Red Beans and Rice
Date: 06.12.2018, 21:10 / Views: 94181
---