Erofeevskaya Natalya
Insidious in its content, the word "frendzona" may be unknown to the older generation, but it is popular among teenagers and young people. Both boys and girls risk being inside her, that is, to get into a situation of eternal friendships. Let's find out what the mysterious "frendzona" is, how not to get into it and how to get out of it with minimal losses, if we are already inside.
"Zone of friends"
What is a frendzone? itthe word comes from the English "friendzone",which means "friend's zone", that is, a relationship between a boy and a girl or between a man and a woman, in which one is in love and the other does not have the same warm feelings for him, does not see him as a sexual partner and treats the poor thing as a friend .
"Zafrendzonila" means that a woman is ready to be friends with you, but not to build a romantic relationship
By virtue of natural instincts and historically established traditions of intersexual relationships, the representatives of the male sex most often turn out to be in lovethe object of their love is girls or women. In order to keep a man in the zone of psychological reach, but beyond sensual and physical relationships, women have a lot of reasons, which we will discuss in detail later.
Situations in which the role of the eternal "friend" is a woman, also occur, but much less often. A possible option: a man is pleased with the presence of a number of a beauty and / or a clever woman looking at him with admiring eyes, but for a number of reasons he can not allow for closer relations: he is married, doubts his attitude towards her, is afraid of excessive intrusive female attachment, d. However, a rare woman will tolerate such an indulgent attitude towards her - waiting for years when the object of sighing will be decided on closer acquaintance (as a rule, this is not allowed by fast current time and female pride).
An honest man will immediately put all the points over i: if a woman does not have feelings, he will tell her about it directly
But how to understand a girl, are you in a friend's zone with a guy or not? A woman in love is important to understand that she is inside this insidious circle of relationships, which, most likely, will lead to nothing.That's why do not be afraid of frank conversation, which would help to find out what is happening.
Why do women have a Frenchzone and what does it mean to befriend?
As already mentioned, girlfriends for girls - just a gift of fate. A young man in her (for those skilled in manipulating girls and not one!), Who is deeply in love with the object of adoration and does not lose hope in the subsequent possession of him, is always there, solves problems, fulfills desires and whims. And at the same time it serves as an alternate aerodrome, for which the girl will still have time to land, if there is no more attractive option in a year or two or three.
The financial aspect is also important.Such a situation: a man is usually willing to spend a lot of money on his beloved, only to achieve reciprocity. Restaurants, movies, wonderful gifts with or without a reason, exotic tours - it is advantageous for a woman to drive a man by the nose, even if it does not last long: a man is also not a fool to spend money on kissing on the cheek and endless affectionate, as well as promising women glances.
Some women lead men by the nose, keep in the same frendzone, while receiving nice bonuses in the form of gifts and tokens
What guides the owners of frendzon?
Reasons to get into frendzoneor keeping a lover in her based on the basics of human psychology, and therefore easily explained:
Backup option. A common case when a guy or girl keeps a friend on a short leash and does not let go of himself because of the lack of a better partner. Such a friend is a way to pass the lonely evenings, perhaps not as innocent as it should be for friends, but the lover does not receive any promises and still hesitates his hopes for the next level of relationship. The situation will be resolved on its own as soon as he or she appears on the horizon - the very best or the best. Contacts with an old friend will be minimized, but not abandoned completely: if this new version does not burn out, you can try to regain the victim in love or transfer it back to the openzone.
Caution and distrust. Once (or not once), the broken heart of a boy or girl no longer wants to be deceived: in such a case, a frendzon is a test of one's own and other people's feelings over time. At that, sympathy and its manifestations are quite possible, but it will take considerable patience to develop relationships.
Vent and Vest. It is easier to cry in the shoulder of the opposite sex, and it is easier to get the support you need from an adoring person in a difficult moment - he will arrive at the first call, calm him down, give advice. And for those who want to get emotional relaxation - here you are, a friend will both cheer up, bring him to the cinema, and make a company on skis. Such a pastime, in fact, does not oblige to anything, but forces one to be wary: such a "friendship" is evidence that there are no real friends in the owner of a friendly zone.
Triangle. The object of adoration has a regular partner, but everything is not easy there and it does not make all expectations come true: lack of emotional conversations, attention, joint rest, gifts, etc. encourages the dissatisfied to create a frendzone, so that with the help of those who are in it, "get" what the regular partner does not provide. A difficult situation that can cause jealousy and a complete rupture of relations, and therefore think through a possible negative development of events better in advance.
Material considerations. A common situation in a relationship when a wealthy and generous young man falls into the female "friendly" trap.For the sake of attention and love, he is ready to give women expensive gifts, arrange romantic meetings, and make unexpected surprises. If the girl's heart is free, then being in the Frenchzone is so charming and generous to the attention and gifts of the man may not last a long time - he has every chance to move from the category "friend" to the category "beloved".
Soul mate. Well, it so happened that this soul turned out to be of the opposite sex ... But the commonality of interests and views on life allows you to create pleasant and comfortable communication together, and therefore it is very difficult to refuse him - alas, sometimes you have to sacrifice serious feelings of one of the couple.
There are at least 6 reasons why people keep someone in the Frenchzone
How to understand that you are in a friend's guy?
The primary indicators of the presence of frendzona in relations are:
frequent complaints of the object of adoration and his constant requests for helpwhich are not considered with the possibilities of a "friend", including financial ones; here you can also include regular calls at any time of the day or night, telling about the next "trouble" that happened;
Discussion of "former", girlfriends, friends, mutual friends- it would be simply illogical and unethical to discuss such a person with tender feelings. hearing constant phrases like "you are like a brother / sister to me" you should be sure that you have reserved VIP-places in your friend zone;
sometimes revealing is the appearance of the object of sympathy: a girl comes on a date in a shabby sweater and without makeup, or the guy doesn't even try to comb her hair before the meeting - they don't care how they look in the eyes of a "friend", because in this case you shouldn't attract the task by your appearance.
But here, too, a variation is possible: physical attractiveness can become bait for tenacious holding in the networks of long-distance networks
if in cinema and theaters the object-girl shamelessly drags her friendand the boyfriend doesn't want to be alone, for the third month inviting her friend in the company of friends, noisy parties with a bunch of friends like that, etc. - here it is, frendzone. In such cases, if the girl is a friend of the friend, it means that the guy has no personal relationship to hope for a rapprochement with her.
An adult consciously or intuitively understands the absurdity of the situation and its unnaturalness.He does not get a full-fledged relationship, but continues day after day, month after month to feed on ghostly hopes. What to do when it bothers and you need to somehow decide on the future?
It is better to talk to find out whether you are in a friendly zone or not.
How to get out of the friendly zone?
So that you do not bite your elbows from psychological pain, do not cry into the pillow (for girls and women), do not hate all these "deceivers and witches" (for men and men),You should leave the friendly zone immediately as soon as you understand - something is wrong here: they dynamite me, they use me, they keep me as a backup.
Just like in any situation,from a touchdown zone there are two outputs: one positive - leading towards the development of further relations and the transition to a new level of communication; the other is negative, which unfortunately will lead to the termination of relations at all, including friendly ones.
How to do everything right and get into the necessary psychological door, which hides behind the much-desired object of sighs? howto overcome a touchdown in relationships? There are a few simple recommendations:
For a time to disappear from the sight of the object of sympathy: get worried - there is a chance for further positive development of relations, will not think of a "friend" and in a week - an unambiguous friendly zone and the question: "Do I need it?".
Exclude for the object of sympathy the possibility of everyday sobbing on the shoulder, endless stories about the "former" and calls at any time of the day with ridiculous requests (from going to the store and sitting with a younger brother or sister). As soon as the object of the uproar realizes that the free vest and / or the housekeeper and the nurse rebelled, relations will develop in one direction or another.
Make it clear about sexual desiresthat are not typical of friends. Sometimes the usual kiss puts everything in its place: what I heard after it is "I can't", "we are just friends", "don't do that anymore" - this is an occasion to think and start to collect things for eviction from a friendly zone and break up relations.
Manifest jealousy instantly derives relations from the category of friendly: where there is jealousy, there are feelings - a friend will never allow himself to manifest possessiveness. The object will not be able to close its eyes to this, and its reaction will tell you what to do next.
Unpretentious way, which is rarely remembered, preferring detours:you just need to talk. Honest recognition in their own feelings and the reaction to them of the second side of the relationship, will show the true situation - yes or no. When planning a conversation, it is recommended to think over and negative developments, what to do then? Say "thank you" for the wonderfully spent time and disappear, so as not to wound the wounds on the heart.
Whatever the attempt to exit the Frenchzone, it will complete the ambiguity and uncertainty of the situation
It should be understood that no matter how the attempt to get out of the friendly zone will end, it will complete the ambiguity and uncertainty of the position in it. Even ending a relationship would be a better option than unwarranted hopes, persistent doubts, and emotional torments.
4 cool movies about friends
It is said that the most vivid romantic love stories grew out of friendship. Maybe it's not too bad to be in the Frenchzone for a while? We offer you a selection of films about friends, in which love stories began with friendship.
Spiderman (Spider-Man)
2002, directed by Sam Raimi
He is Peter Parker (Tobey Maguire), a simple student, who was bitten on a school trip by an unusual spider that escaped from a cage.She is Mary Jane Watson (Kirsten dunst), his longtime friend, whom he secretly loves. It turned out that it is easier to be a superhero than to confess your true feelings for a friend. But perhaps all is not lost for Peter the Spider?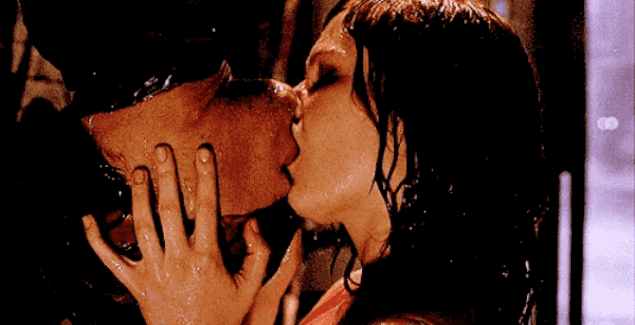 Friendship Sex (Friends with Benefits)
2011, directed by Will Gluck
Jamie (Mila Kunis) - Headhunter - meets Dylan Harper (Justin Timberlake) at the airport to hire him to the post of editor-in-chief. He is not very interested in the position, but while he thinks about it, they communicate, meet ... In the end, they have friendly relations. One evening, drinking beer and watching a romantic film, the two decided to have sex without commitment (even swore on the e-Bible - no relationship, we remain friends). As you understand, as a result, friendship (albeit through sex) develops into true love.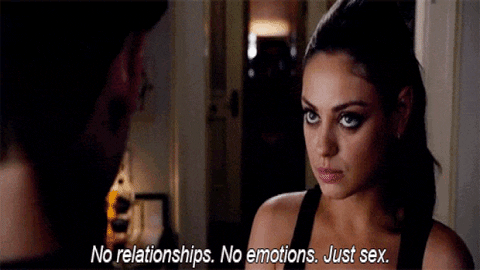 With love, Rosie (Love, Rosie)
2014, directed by Christian Ditter
Rosie Dunn (Lily Collins) and Alex Stewart (Sam claflin) - friends since childhood. After graduation they had to go to college together, but the case decided for them: Rosie got pregnant, and Alex went to study in Boston without her.However, for 12 years they have kept their true friendship in correspondence. Will it grow into true love? We will not spoil, we recommend to watch this romantic comedy.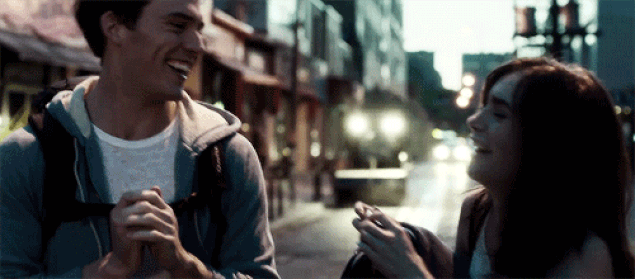 It is good to be quiet (The Perks of Being a Wallflower)
2012, directed by Stephen Chboski
Charlie (Logan Lerman) - an adolescent teenager, is depressed because of the death of two close people. Charlie has no friends, but one day he meets Sam (Emma Watson) and her brother Patrick (Ezra Miller). They talk a lot and become good friends. Charlie once confesses to Sam that she loves her, but Sam has a guy with whom she's not going to break up. After this, there is a series of events, which eventually leads to the fact that Sam kisses Charlie, thus confessing to him in the response feelings. We are not waiting for the classic happy end, because the very next day Sam and Patrick will leave to study in another city, and Charlie will have a nervous breakdown on this background. But - the film is far from banal, so we recommend for viewing.
Related news
How to play tam-tame
What is a catalyst
Sanguine: who is it
How to remove rust
Purebred domestic cat
Hot Stands