How ANYONE Can Go Blonde
Tips and Tricks for Going Blonde
You've heard the old adage that gentlemen prefer blondes. Being blonde has been associated with being fun, sexy and glamorous for decades.
But is a flaxen mane for everyone? According to stylists, there's a for every skin tone. While your new hue may be expensive to maintain, going blonde can revitalize your look.
Would You Make a Good Blonde?
If you had blonde locks as a child, chances are you'll look great as a blonde adult.
But even if you always had darker hair, you can still rock golden hair.
Get the Right Hue
The contrast between your face and hair is important when going blonde. If you have fair skin, the biggest hair color mistake you can make is to go too light. Going too pale can wash you out. The best hair color allows for contrast andshows offthe face.
Should You Get All-Over Color or Highlights?
When going blonde or blonder, you have three options:
Single-process color
Highlights
Single-process color to lighten your base over which your stylist adds highlights
Single-process color is cheaper than highlights. But be warned: All-over blonde color can appear monochromatic and looks the least natural of the 3 coloring options.
If you have a great hair color base, you can skip the all-over color and get highlights instead. A great base for highlights is "dishwater" or "dirty" blonde hair. Always ask your stylist to pay special attention to the hair around your face.
Lighter highlights can make your face "pop."
If your hair is dark all-over, your stylist can first lighten your base to a blonde using single-process color, then add highlights to create depth and texture. Highlights make hair look more natural and sun-kissed. You don't want to go this route if you've had your hair chemically straightened or permed.
You should never subject hair to more than two chemical processes.
Make Sure You Can Make This Commitment to Blonde Hair
Just as short hair is high maintenance because you have to get your hair cut every six weeks, blonde can be a very high-maintenance hair color. You have to commit to regular touch-ups and proper products to keep it looking natural and fresh.
Due to root growth, all-over coloring will need to be touched up every four to eight weeks, while highlights can last up to two or three months, depending on what kind you get. Ask your stylist about a gloss treatment following your color. Gloss boosts color and makes hair shinier.
If you are busy at work or at home and know you won't make regular trips to your salon, consider face-framing blonde highlights or going ombre. When it grows out, it will look more natural.
Should You Do Your Own Color?
DIY hair color has come a long way and even some of the top beauty editors admit they color their own hair. You can do your own single-process, give yourself highlights and even touch up roots on your own. The main rule of thumb with at-home hair coloring is to never go more than two shades lighter than your natural shade. "One bad color job will take a professional colorist two or three salon visits to correct," says New York City colorist Sharon Dorram in Harper's Bazaar.
So You Wanna Go Platinum?
Not all skin tones look good with ​super blonde hair. Plus, not all hair can handle the harsh processing it involves to get that amazing shade of ultra-white. Find out if platinum hair suits you then peruse photos of amazing platinum hair color.
Consider Your Haircut When Getting Color
When going for a dramatic change, cut your hair before bleaching it so the color complements the cut.
Dark Hair? Take Your Time Going Blonde
Hazan warns brunettes going blonde should not rush in. "Even at the salon your hair will only lighten so much at one time -- push it too far and it turns orangey," says Hazan in Allure Magazine. "Do a little every month, so you can control brassiness."
You're Going for Highlights, But Which Kind?
There are basically 4 types of highlights: basic foil highlights, balayage or "hair painting," chunking or "piecing" and lowlighting.
Foil highlights add strands of color to hair. You can get up to 5 different shades of hair to make it look more natural and less monochromatic.
Balayage, or "hair painting," allows the stylist to add natural stripes of color to hair in large or smaller swaths. This is best for women with a great base color who want to go just a couple shades lighter. You won't need to get roots touched up as much with balayage as you do foils.
Lowlighting allows the stylist to add darker shades to hair giving color more contrast.
Protect Your Investment
Blonde hair is susceptible to chlorine and the sun. Read up on some tips to protect your blonde hair color. Also, check out our list of the best products for colored hair.
How to Prep Hair for the Salon Visit or At-Home Dye Job
The healthier your hair, the longer it will keep its color. To prepare hair for coloring, slather on a deep conditioning treatment like 4-5 days before. The strands will be less porous and will lock in dye better.
It is less damaging to go from light to dark then from dark to light, so if your hair is brittle or super dry, reconsider getting your hair colored until your hair becomes healthier.
Blonde Hair and the Older Woman
The common assumption is that hair should get lighter with age. This is why you see so many older blonde women -- blonde hair tends to cover gray very well. But not all women look good with blonde hair. If your complexion isn't suited to blonde, consider a multi-tonal color instead. You can dye your hair dark with caramel or auburn highlights, for example.
Cover gray with a permanent cream color or ask your stylist to add in some lowlights (these don't require much upkeep).
Consider Your Brows
I love the contrast of my naturally dark brows with my lighter highlights, but women who have super dark brows may consider lightening them up a bit. Don't do this yourself, however. Ask your stylist to lighten your brows. Remember never to match your brows to your new hair color, the best bet is to match the color to your darkest highlight or the base color underneath.
Hot Trends in Hair Color
Colorists at the hottest salons have all sorts of amazing tricks up their sleeves. Colorist of the John Frieda Salon in NYC gives clients model-sexy hair via "detailing." He applies several shades of wisp-thin highlights throughout hair, never getting too close to the scalp. He also lightens hair more at the bottom, where hair naturally oxidizes first. The result is a low-maintenance color that looks fresh and amazingly natural.
Going Blonde? Time to Change Your Makeup
If you are changing your hair color and becoming a blonde, you'll want to change your makeup, too.
To find out what makeup shades and colors look best with blonde hair, see Makeup Tips by Hair Color.
Video: GOING BLONDE!
Tips and Tricks for Going Blonde images
2019 year - Tips and Tricks for Going Blonde pictures
Tips and Tricks for Going Blonde forecasting photo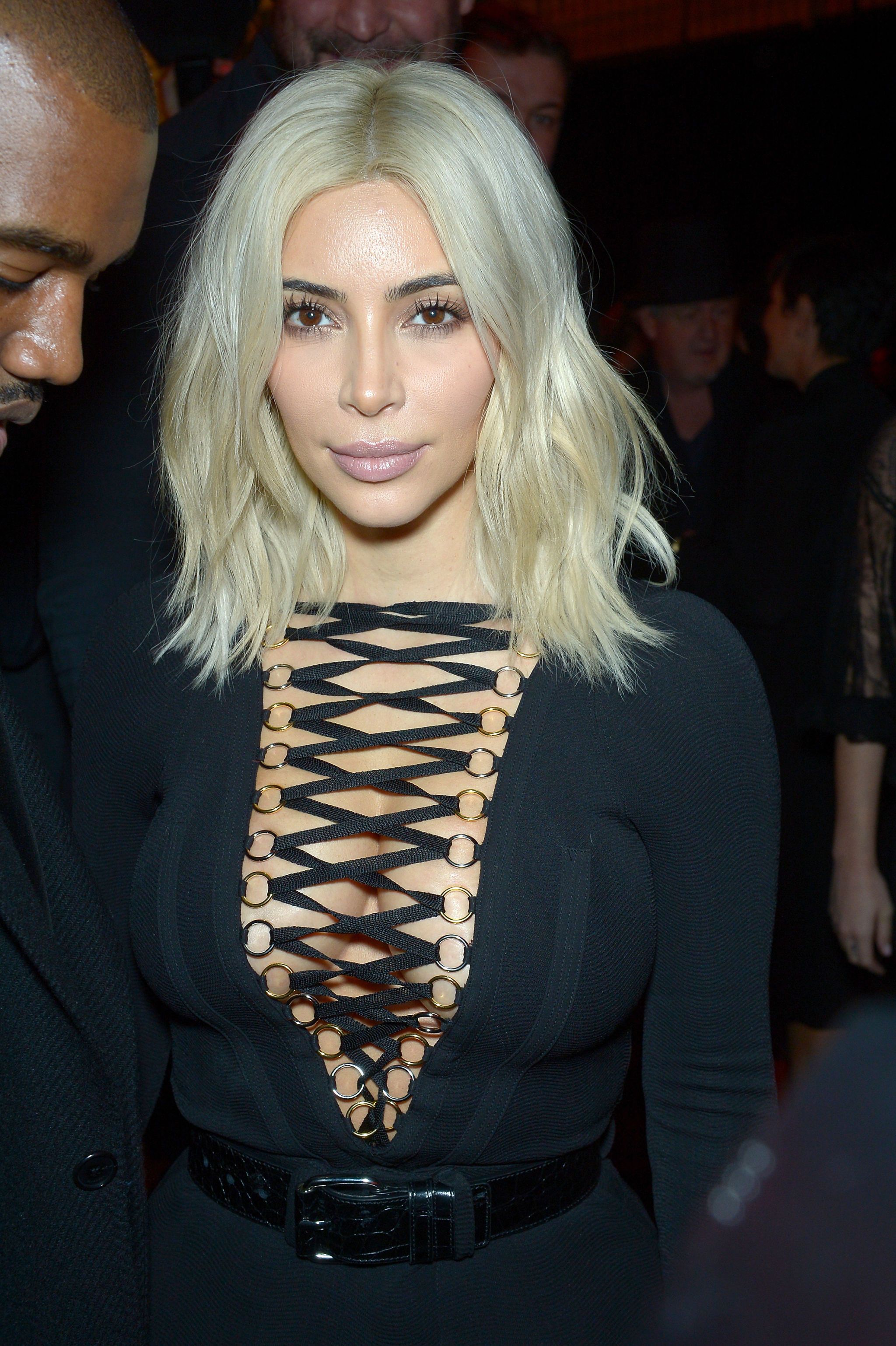 Tips and Tricks for Going Blonde photo
Tips and Tricks for Going Blonde new images
pics Tips and Tricks for Going Blonde
Watch Tips and Tricks for Going Blonde video
Communication on this topic: Tips and Tricks for Going Blonde, tips-and-tricks-for-going-blonde/ , tips-and-tricks-for-going-blonde/
Related News
10 Beautiful Minimalist and Tiny Tattoos
HeSmellsGood: Colin Farrell Talks Taches, Waxing Homemade Irish Stew
My Husbands Alzheimers Put Us in Crushing Debt
How to Update Your Kitchen on a Budget
All About Esophageal Cancer
Mark Zuckerberg just hinted that Facebook could offer a paid version one day
How to Admit That You Like Someone of the Same Gender
Neon Jungle: The Complete Mens Guide To Tokyo
Standing Leg Press With Pilates Ring
Maison Martin Margiela SpringSummer 2015 Collection – Paris Fashion Week
Tiseco Cotton Apron ZZ0307 Color: Red
How to get rid of dandruff with castor oil – Dandruff remedy with castor oil
The 10 Best Anti-Aging Eye Creams
3 Ways to Stay Safe
Date: 06.12.2018, 20:51 / Views: 33243
---